Can you imagine if your bottle of wine coming to life life right in front of your eyes? Well, that's exactly what wine brand 19 Crimes is doing with their AR-enabled wine bottles. Each bottle of wine features the mugshot of different Australian convict, and with a quick scan through the brand's mobile app, that label goes from an unassuming image to a moving, self-narrating character. Here's what it looks like: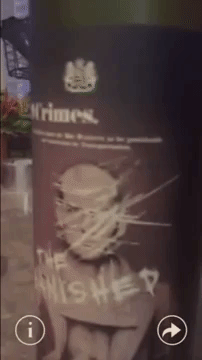 While 19 Crimes was early to the "smart packaging" trend, they're definitely not alone in that space anymore. Brands in the beverage industry are innovating with mobile technology, thanks to the rise in younger consumers that are more exploratory than Baby Boomers in which brands they purchase. Beverage brands are reaching out to more adventurous, younger consumers that tend to gravitate towards making buying decisions based on marketing through digital media, social media, and event-based marketing. We're highlighting some of our favorite brands creating customized experiences through mobile here:
Coca-Cola
Coke is updating their Freestyle machines to be more mobile-friendly. You know the big, mildly confusing machines where you can select a ton of different combinations for your soda drink? Coke is taking a more modern approach to the Freestyle machine experience where you can create custom mixes via their mobile app, and transfer your creation to the soda machine via Bluetooth. The user can access the mobile app, mix up a delicious new drink, and press the button to get a cup of your drink. So fun, so quick, and, I'm sure, very tasty!
Jack Daniel's
For their 150th anniversary, Jack Daniel's told the story of its beginnings through a 360-degree Facebook VR experience. Accessible through a smartphone, the VR technology used sight and sounds (roaring fire, water dripping, and the narrative from an unnamed gravelly voice) brought the user into an all-encompassing visit of the sites where the whiskey is sourced from. Inches from a virtual roaring fire, the experience is definitely not lost on the user, who may grow a better appreciation and understanding for the deep value that Jack Daniel's puts into its production process.
Oskar Blues Brewery
Oskar Blues Brewery utilized an NFC tag that allowed users to tap their smartphone to a coaster to access a mobile landing page that was specific to the beer being advertised. Accessing the site, Oskar's beer-lovers could read all about their favorite beers including info on nutrition and sales locations, and watch videos on cool behind-the-scenes beer production. The NFC coaster campaign was a major success with 60 percent of users returning to the site again and 1.97 percent click-through rates, through over 20,000 coasters distributed to bars and restaurants.   
Beverage brands across the board are figuring out how to reach consumers that want more connected experiences through mobile and I'm crossing my fingers that my favorites are up next…looking at you, Sun King!